Google To Replace Gmail Video Chat With Google+ Hangouts
Google had announced video chat in Gmail in 2008 and its seems that you will have to say final good-bye to your friends. Starting from Monday, Google is going to replace Gmail video chat with Google+ hangouts.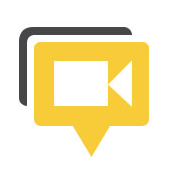 Gmail team has announced this via a blog post and said, "Unlike the old video chat, which was based on peer-to-peer technology, Hangouts utilize the power of Google's network to deliver higher reliability and enhanced quality."
"You'll be able to chat with all the same people you did before — and, in fact, with Hangouts you'll now be able to reach them not only when they are using Gmail, but also if they are on Google+ in the browser or on their Android or iOS devices," it added.
This new steps can be seen as a promotional step and Google want users to use Google+ hangout feature. To increase user base of Google+, Google is integrating all its products with Google+.
" You'll be able to video chat with up to nine people at once, watch YouTube videos together, collaborate on Google documents and share your screen. Plus, Hangouts has a bunch of fun effects that you can try out…because any conversation is better when you're wearing a virtual mustache or pirate hat," Google explained.
No doubt, Google+ is really nice and better than Google's video chat. But users are not interested in Google+ anymore. And these kind of steps are pulling users to Google+ by force. Google counts users online on Google+, when users are online on any of Google's service. While most of the users do not know about Google+.