After Google Talk, Now Twitter is Down
After few hours of Google Talk outage, Now Twitter is down. Few moments back it was showing  "This page is not available" error. But, now it is showing an error page which does not show proper error. This outage is also affecting users accessing the website from iPhone and other apps.
See the snap: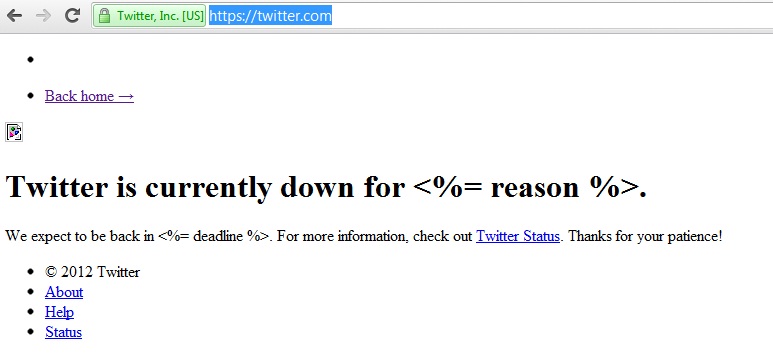 When we tried looking at the developer's blog status, it is showing Service disruption. You can also check it from here.
This is not the first time Twitter is facing the outage problem. The last time Twitter had this problem, in June, the company attributed it to a "cascaded bug."
We are looking at the issue and trying to know the reasons behind this outage. If you take a look at the error page, it seems that the problem is related with the code. CSS and image is not leaded at the page. Error name is also not available and code is shown on the page.
We are waiting for any official statement from Twitter.