Top 5 Action Games For Android
As Android smartphones are getting smarter and cheaper, mobile gaming is also turned out as a big market. Most of the gamers now use Android devices to play their favorite games. Device manufacturer are also launching gaming devices such as Sony Ericsson Xperia Play, Sony Tablet, Nokia X7 etc.
In gaming, Action games are most popular. In this post, i have selected 5 action games which you can enjoy on your Android device. All listed games are free to download.
This is the most popular mobile game by Rovio. Company has just announced that Angry Birds Space has been downloaded more than 100 million time.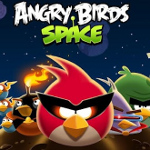 This is the new iteration of the game which brings new levels and some new brids at the space on zero gravity. Rovio had also announced few updates and new levels to the game to make it more interesting. This game is available for free with ads.
Brothers in Arms 2 is a shooting game based on a war.In this game, you are a soldier and you will have to be the hero of the ar. Game is based on the World War 2 and puts gamers at the middle of the battlefield.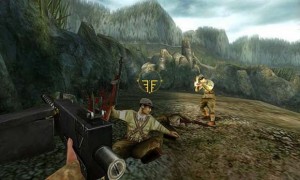 Gamers can play solo or with the friends on the internet or Bluetooth play. This game has 50 missions to unlock on 5 locations: the Pacific, Normandy, North Africa, Germany and Sicily. To unlock these 50 missions, users have to earn dog tags, which are experience medals.
It is also a popular game among Android users. This game brings 101 action games into a single application. The only drawback of this game is the graphich which is not so adanced but most of the gamers do not really care about this.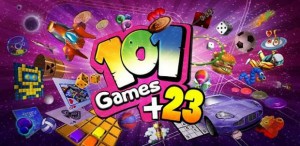 Darts, fishing, pigeon hunt, air hockey and racing are a just a few names from the long list of games that are included in this application.
Temple Run is also a big name and was in media few days back. Initially it was only available on iOS devices. This game revolves around an explorer named Guy Dangerous, who steals an artifact from an ancient temple and must run from the demonic monkeys to save his life. You have to make sure Guy Dangerous tackles all the obstacles by jumping, sliding and running as fast as he can.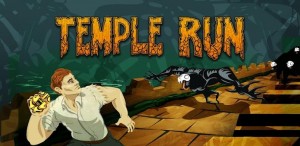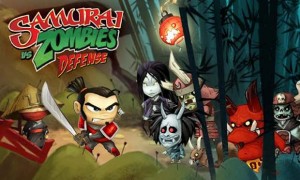 This is a nice action game in which you have to kill zombies by available options for killiong. This game is based on the story of a samurai who want to make his village zombie free.
At start, you can only use sword and a bow. As you go more in the game, you will develop more power and slills to fight. You have to control his movement and make sure he does not get killed before killing the zombies