iOS 6 to have Facebook Integration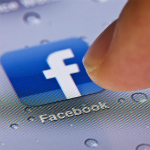 As we are getting closer to Apple's World Wide Developers Conference, rumors about iOS 6 are also kicking off. We have already heard many things including apple maps, camera and photo apps. Now some sources also saying that iOS 6 will also have Facebook integration. Facebook integration was also rumored to be the part of iOS 4 but company prefered Twitter over Facebook at that time.
After getting integration into iOS, Twitter saw a many new users and grew fast. Facebook has more than 900 millions userbase so it can not expect growth in terms of users. But after getting iOS integration, it will surely see more data uploaded on Facebook.
Tim Cook is also very excited about Facebook and praised it many times. He said at the D10 conference earlier this week. "Facebook is a great company." "And the relationship is solid." Not to mention the ever-provocative "stay tuned".
Its unclear how Apple will manage to integrate Facebook on the iOS. As it is more complicated than Twitter. Initially we can expect a Facebook share button to share something on the wall. But We can not say exactly what Apple is planning to do.