HTC Is Working on voice assistant to compete with Apple's Siri
On Friday, HTC has posted an image of a voice assistant on Facebook page. This may look to compete with Apple's Siri and Samsung's S voice.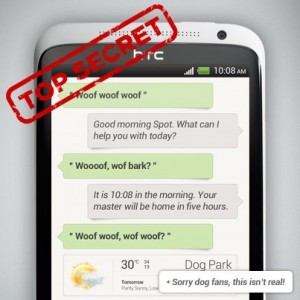 HTC has also added a caption to image saying,"Ever wonder what your pet has been trying to tell you all these years? (**Hey everyone – we were just having a bit of fun since we've been talking about pets all week. Wouldn't it be great if we had a translator for our dogs?)."
Although caption looks strange but i am sure that HTC is not going to launch a dog translator. This is only a funny way to reveal about its new voice assistant.
It will be interesting to see how it will compete with Siri and S Voice.