HCL to launch 3G+WiFi ICS tablet in August
PC and Tablet manufacturer HCL Infosystems is going to add one more Android tablet in its portfolio in August. This new tablet will be WiFi only and will be called Y2.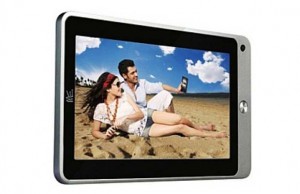 HCL Y2 will run on Android 4.0 ICS mobile operating system. Users will be given access to HCL Me App Store from where users can download applications.HCL Y2 is expected to have 1 GHz Arm Cortex A8 processor,512 MB RAM.
Gautam Advani, executive vice president, head mobility at HCL Info Systems said, "HCL will be launching an Android Ice Cream Sandwich based 7 inch tablet, code named Y2, with WiFi and 3G (SIM slot) capabilities in August for Indian consumers."
He further said, "The price of the tablet will be revealed during the launch time but it will be priced less than Rs 15,000."
HCL already have few low cost tablets which are doing well. Last year HCL had launched the X1 ME tablet for Rs 10,490. The table was running on Android OS 2.3, and Cortex A8 1Ghz processor. X1 had a 7 inch capacitive touchscreen with 800×480 pixel resolution.
It had also launched Android 4.0 Ice Cream Sandwich based tablet, called U1, with a 1 GHz Arm Cortex A8 processor and 512 MB RAM, two months back.