Google Launches Custom Themes For Gmail
Gmail has a gallery of themes which user can use to change the look and feel of their Gmail interface. Starting Today, users will be able to personalize look and feel of Gmail interface. Now Google allows users to set their custom background image in Gmail.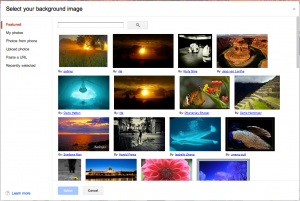 "You can upload your own images directly, select from your Google+ photos or simply paste any image URL. Or, if you don't have a particular image in mind, you can browse our searchable Featured Photos section to find one that speaks to you," Gmail team said.
It's not clear how Gmail will select featured images but they will look more friendly to you. After selecting an image, you will have to choose between a light and a dark theme. Select this according to the background image you are using.
Google is rolling out this feature slowly and it will take few days in reaching your Gmail. Share what you think about custom Gmail themes? Use this feature and then share your views with us via comments.