Amazing Spider-Man game Launched for Android, iOS
Gaming giant Gameloft has launched Amazing Spider Man game for Android and iOS devices. This Android game is based on the new Spider-Man movie and launched in partnership with Marvel.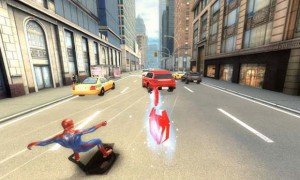 Gameloft has worked hard to bring the movie into a game. This is a 3D action that has similar characters and and environments as in the movie. The Amazing Spider Man movie is also now released in India today and running successfully. Gameloft is trying to get the movie like success with this game.
This game provides a good gaming experience to gamers with hard missions in which they will have to explore the city, protect the citizens, develop their skills and discover amazing powers. Everything runs similar as in the movie. Graphics and sound of the game is nice and give good experience. You will have to complete many challenges in the game.
Amazing Spider-Man game is a paid game and can be downloaded from Google Play store for Rs 399 and from itunes for Rs 394. We are not sure whether the Android game will get enough gamers in India due to price, but in other countries, it seems to get good gamers attention.
Play the game and share your gaming experience with us. You experience will help others to decide whether to go for the game or not.