Yahoo shuts down 'LiveStand' just in 6 months
Yahoo has now killed one more product, Livestand, a tablet magazine, just in six months after its debut on the iPad. Last month Yahoo has announced that it will close all those services that are not performing well.
Yahoo has confirmed this in an announcement made on Yahoo's corporate blog made.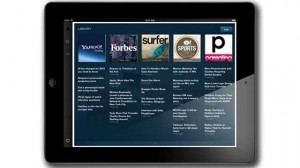 "As announced during our most recent earnings call, we've decided to discontinue or consolidate a number of products across Yahoo!'s technology platforms over the course of 2012. Platform consolidation enables us to put many Yahoo! properties onto common key platforms and technologies to make everything more scalable and nimble. And when we discontinue products, it will be so that we can focus on opportunities where we lead and where we can create the most meaningful experiences for people using our products, and for our partners, developers and advertisers," the post said.
"With all the great things we learned from people's interactions with Livestand, we know we can create beautiful, easy-to-use HTML5 media properties that give the richest experiences to the most people. Stay tuned as we continue to reimagine the products Yahoo! delivers across all the devices you choose to use," yahoo said at the end.
Yahoo started working on Livestand app in 2010 but this tablet magazine took time to hit the market.
Livestand featured software that could be customized to pull content from Yahoo's own website, and other digital publishers to cater to each user's tastes.