Spice launches Spice FLO TV M-5600 with Live TV
Spice has launched a new touch-screen phone Spice FLO TV M-5600. This phone comes with new FLO touch technology. This phone has an in-built analog TV receiver, which lets to watch Doordarshan.
Spice FLO TV M-5600 has a 3.2″ screen with 20×240 pixel resolution. It also features a 1.3 mega-pixels camera with digital zoom and video recording.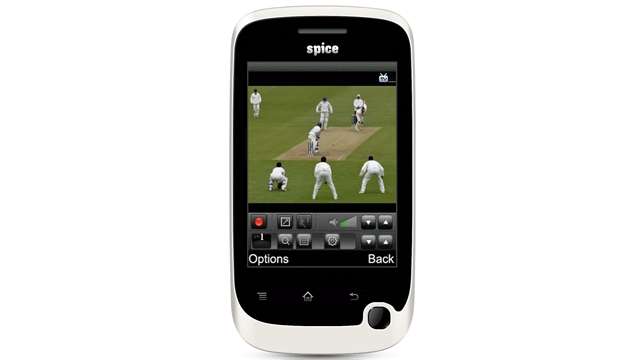 Other features of the phone includes Bluetooth, 8 GB expandable memory, GPRS, USB connectivity, FM radio, music player, WAP browser, downloadable games, and a 1200 mAh.
This phone also comes with many pre-installed social networking applications, like 'Facebook' and 'S Planet Apps store'.
During the launch of this new mobile handset, Mr Kunal Ahooja, Global Head – Devices, S Mobility, said, "In this era of convergence, Mobile phones are the best medium of displaying the result of integration of technologies. With a revolutionary product like FLO TV – M 5600, we have redefined innovation and turned a new leaf in the mobile handsets industry."
This mobile phone is available in all stores across india for Rs 3,100.