Facebook is Looking to Buy Opera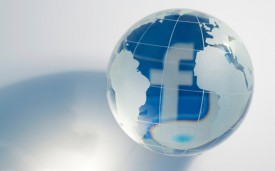 Social Networking giant Facebook is planning to buy popular browser company Opera Software. According to a pocket-lint, it'd been told by "one of its trusted sources" that Facebook is interested in Opera and want to launch its own web browser.
With this move, Facebook will also join the browser war with Microsoft, Google, Apple, Mozilla and Yahoo which recently launched Axis.
According to reports, Facebook browser will focus on social life and will update users without going to the website. It will also support various kind of extensions to keep your work simple.
Both companies do not want to comment on these reports but RedOrbit said that both Opera Software and Facebook were contacted about the possible purchase.
Some sources close to opera also told us that company's management are in talks with potential buyers. There is also a hiring freeze at Opera which says that there is something.
After the Facebook IPO, Facebook has plenty of cash to make this kind of big deals. After having its own browser, Facebook will be able to track users' activity more deeper and will also help in marketting.