Turn Your Google Drive into a Fax Machine with HelloFax
Just after the launch of Google's cloud storage service Google Drive, many companies has started working on products integrated with Google Drive. I just came to know about a service called HelloFax which wants to eliminate fax machine with the use of Google Drive.
With HelloFax, users can send and receive fax with Google Drive. This service also allow users to edit and sign PDF in browser. In case you want to sign a document, print the document and sign it. Then again scan it and send as fax. everything can be done without paper.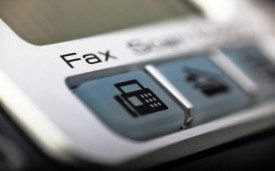 This service was started as a weekend project by Walla and his co-founder Neal O'Mara which was an app to send and receive fax. But later it added the ability to edit and sign documents.
"What we found out is that the only reason people fax things is that the vast majority of these documents are being signed," says Walla. He says millions of people are searching regularly online for faxing, but very few are looking for electronic signature.
"What we've found is a lot of people joined us for faxing, and now they've converted to electronic signatures. We have a lot users who were fax users and now they don't fax at all."
HelloFax is available to use worldwide and it is being used by many startups and companies in silicon valley. Company  now focusing development efforts on e-signatures and stopped working on the fax part of the service almost a year ago.
This service is also integrated with Box and Dropbox. SO you can also send fax with those cloud service too. But this service is giving 50 free fax pages per month as well as unlimited signature requests and document signing if you sign up for the service now through Google Drive.