Android Malware poses as Angry Birds Space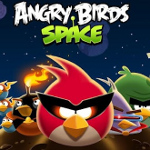 Android Malware developers have taken the newly launched Angry Birds Space as a the latest medium of spreading malware. According to Sophos labs, some unofficial android app stores contains infected edition of Angry Birds Space.
These infected edition of games contains Andr/KongFu-L Trojan Horse. This malicious game uses uses the GingerBreak exploit to gain root access to the device, and install malicious code. The Trojan communicates with a remote website in an attempt to download and install further malware onto the compromised Android smartphone.
This malware hides its payload – in the form of two malicious ELF files – at the end of a JPG image file.
If your smartphone is infected with this kind of malware, your Android phone is now part of a botnet, under the control of malicious hackers.