New iPad Has Problem With Battery Indicators [Reports]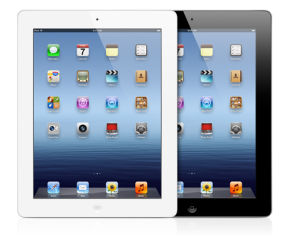 A study on new iPad by DisplayMate Technologies shows that iPad has some problems with the indicatiors which shows battery notifications. This study claims that the new iPad displays a full battery charge long before it is fully charged.
Dr. Raymond Soneira, president of DisplayMate Technologies Corp told that your new iPad is not fully charging as it shows battery full while battery is still empty and takes 2 more hours to charge.
Soneira measured, "the power actually drawn by the AC Adapter and first found that the new iPad continues to charge for up to 1 hour after it claims to reach 100%. This affects the battery run time if you stop charging when it says 100%." He also stated that some other smartphones and tablets also have the same problem.
He has also shown "At 2:00 hours after reporting 100% charge the new iPad hardware started to reduce the charging power. At 2:10 the recharging cycle fully terminated with a sharp decrease in power." Thus, "The new iPad battery is truly fully recharged 2 hours and 10 minutes after prematurely reporting on screen that it was fully charged."
He also said that the problem is due to mathematical errors while measuring the battery status. Soneira said, "The charge indicator on all mobile devices is based on a mathematical model of the charge rates, discharge rates, and recent discharge history of the battery. It uses this information to estimate how much running time is left. It's actually rather difficult to do because most batteries degrade slowly as they discharge and then tend to surprise with a precipitous decline near the end." I think we've all seen that!