Google Docs app for Android Gets Update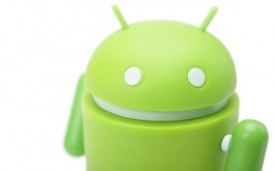 Google has announced another big update to Google Docs app for Android devices. This update brings some improvements and some new feature. Now the app allows users to easy edit documents from smartphone and tablet.
App also added a realtime notification system which will notify in realtime when changes being made in any document you share with people.
"We want to give everyone the chance to be productive no matter where they are, so today we're releasing a new update to the Google Docs app for Android. We've brought the collaborative experience from Google Docs on the desktop to your Android device. You'll see updates in real-time as others type on their computers, tablets and phones, and you can just tap the document to join in," Google announced in a post.
This update also brings a new interface to make some of your common task easy. You can pinch to zoom and focus on a specific paragraph or see the whole document at a glance. Now its easy to create bullet list or adding bold and italic effects to your documents. Updated version of app is available to download for free from Google play store.
See the working demo of this new updated Google Docs app for Android: