Beware of Whitney Houston scams in Facebook and Twitter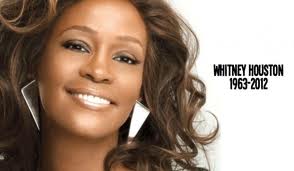 Have you seen the Whitney Houston scams? They are spreading in facebook and twitter with increasing velocity. Most are simply talking users to surveys and trying to trick them out of personal information.
The scam is related to death of Whitney Houston. These scams are also as a death vedio of Whitney Houston. Pop diva Whitney Houston died on Saturday and scammers wasted no time in taking advantage of the sad news to make them complete a number of surveys.
Facebook users are lured in by messages posted on their friends' walls saying "I Cried watching this video. RIP Whitney Houston" and offering a link to a "Whitney Houston Death Video Exclusive".
Clicking on the link takes the users to a Facebook page that contains another link to the video, which then leads them to a survey scam site via a number of redirections.
Twitter users suffered a similar attack. Clicking on the link included in a tweet saying "RIP Whitney Houston", they are initially taken to a blog dedicated to Houston but are redirected to another site offering a number of Whitney Houston wallpapers for download.
The security firm TrendMicro found one such Twitter scam disguising itself under the supposedly homage-paying trending topic. Clicking on the link in the rigged Twitter post takes people to a blog dedicated to Houston's career, but the blog automatically redirects them to a Web page offering different Whitney Houston wallpapers.
Downloading a wallpaper triggers yet another offer to download Whitney Houston ringtones, and, no matter what you do, the sneaky Web page eventually takes you to a survey site that asks for your cellphone number.
If you want to protect yourself from Whitney Houston hoaxes and other ones that are sure to come in the future, never download anything that looks suspicious, even if it comes from a friend on Facebook or Twitter. And make sure your anti-virus software is updated; besides basic common sense, it will be your strongest line of defense in combating rigged websites and dangerous software.