Nokia launches online store Nokia Shop
Nokia has announced its online store with indiatimes shopping. Consumers can shop at Nokia Shop by Logging onto Nokia.indiatimes.com.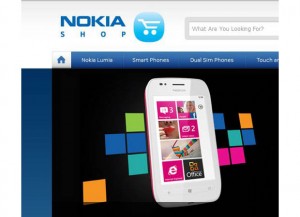 Nokia india has announced a new kind of partnership deal with Indiatimes Shopping and launched a Nokia Online store known as Nokia Shop. All Nokia handsets will be available for purchase via Nokia Shop along with various Nokia accessories.
"At Nokia, we have always invested ahead of the curve in setting up a formidable retail network. Today, as online shopping gains momentum, we are the first mobile handset company to set up a branded online store," said Viral Oza, director of Marketing, Nokia India.
"Nokia Shop will offer the entire portfolio of Nokia devices as well as accessories across price points along with the convenience of online shopping," he added.
"This partnership is a step further in our aim to bring more offline brands to the online space. With our brand strength, resources, knowledge and credibility in the e-commerce space, we are confident of providing Nokia the right platform to connect with its users," says Rishi Khiani, chief executive officer, Times Internet Ltd.
The website has been launched on the subdomain of the indiatimes which can be accessed onto Nokia.indiatimes.com. It requires customers to create an accounton the portal in order to be able to purchase any Nokia device. Customre can choose to pay online or cash on delivery. There's also an option that allows customers to split their payment amount over three or six months without having to pay any interest.