Gameloft games now for 99 cents in Android Market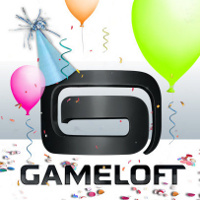 Gameloft has dropped the prices of all paid games down to 99 cents except Modern Combat 3. This offer is valid till January 5th at 10AM PST.
Modern Combact 3 will see price drop fopr only 24 hours so you will have to watch on this to get it on lower price. Most of the Gameloft games are available for the price of more than $5 so this kind of solid deal can make gamers happy.
One thing to note that most of the Gameloft games need large amout of memory to save, so you need to make sure that you have enough free space in your memory card.